Hi, bitte beachtet folgende Regeln und wie aus Hannover-Zeiten gewohnt können ab höheren Dealabschlüssen Bonus cards verschiedener tcgs von mir als geschenk beigefügt werden. der bonus ist nie teil des deals.
****
Meine Regeln (Änderung 22.04.21)
1.
Ich biete meist M/NM
Zustand an, es sei denn ich schreibe was anderes siehe forum-regeln hier.
2.
Ich suche nur M/NM
Zustand, oder eure karte in "gutem" zustand wird mir als photo gezeigt beim Verhandeln.
3.
Ich akzeptiere bei Käufen zurzeit Banküberweisung
. Fragt nicht nach "Geld in nem Briefumschlag" als Methode.
4. Versenden tue ich bis auf weiteres nur in Europa & Großbritanien. Der Versand muss immer (Tausch&Verkauf) in abgesicherter Form zB mit Einschreiben gemacht werden. Zuviele Postfehler/Verlust zumal während einer globalen Krise.
5. Eine Mischung aus verschiednen TCG in Tauschdeals ist stressig, aber im Notfall würde ich mischen: DM & Magic & Future Card Buddyfight. Die Mischung von dt/jp/englisch cards ist nur für DM möglich, bei Magic/Buddyfight suche ich nur englische prints.
-----
My rules (upd April 22, 2021):
1. I search M/GEM/NM cards.
2. I offer mostly M/NM cards unless stated otherwise according to the forum rules here.
3. For money orders from my thread/collection, i can only accept bank transfer for some time. I hope to add PayPal again one day. It's a technicality but annoying problem.
4. I am currently willing to do business within the EU & the UK. All deals (trade&sell) must be shipped via secured/registered method for example "tracked code" or however your country is calling it.
5. I can mix DM with Magic and Buddyfight tcg if a negotiation gets stuck, but note that i only accept german/engl/jp prints mixed in DM, and search only engl. printing for Magic/Buddyfight.
****
WANTS
:
1. DMR-04 - nr 19 - necromancer inferno kaiser
2. DMR-04 - nr 50 - rhapsody defender of hope
3. DMR-05 - V2/V3 Ogre Warrior Kaiser "Win"
4. DMR-15 - nr 17 - The=Deadman - Dragon Edge
5.a. DMR-16真 - VV1 - Heart Burn, Battle General Galaxy Fortress.
5.b. optionally from reprints (DMX-26 - VV2a), (DMEX-01 - 62a)
6. DMR-16真 - nr 30 - Sasoris Rage, Terror Dragon Edge
7. DMR-19 - L2
1/L2 - Bolshack Dogiragon
8. DMX-14 - nr 15 - Inga Lupia
9. DMEX-02 - nr 8 - Zanjet Wing 7
****************************************************
****************************************************
HAVES
:
Binder/Ordner 1: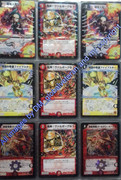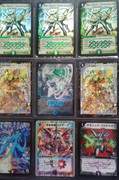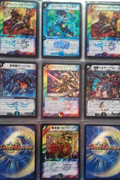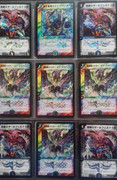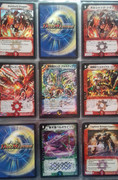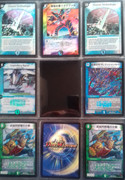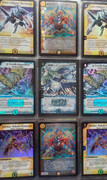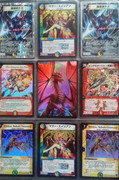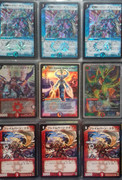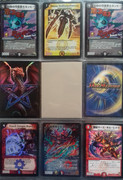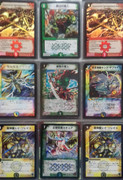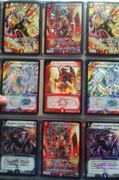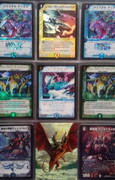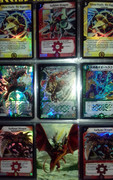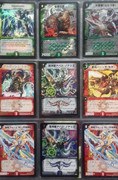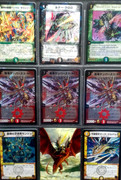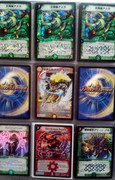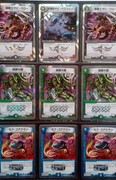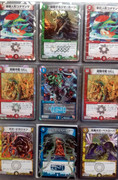 Complete Decks/Gesamtdecks:
NOTE/HINWEIS: Sleeves not part of the offer, they only used to protect from accidantal damage./Jegliche Hülle nicht mit im Angebot.
1. Great Yokozuna Doublecross XX with 2x Great Yokozuna DMR-02 & 4x Tornado Shiva Double Cross DM-36: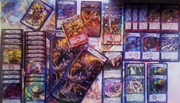 2. Ultimate Galaxy Universe with 3x UGU character reprint: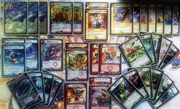 3. Disney Dream with Beastfolks and dreammates and a Techno Totem: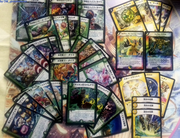 WORK IN PROGRESS


Last edited by DM_globalveteran on 22.04.21 18:36; edited 5 times in total