Seemed important enough news to post here, even if there is a rulings forum.
https://twitter.com/dm_mamama/status/835718176709042177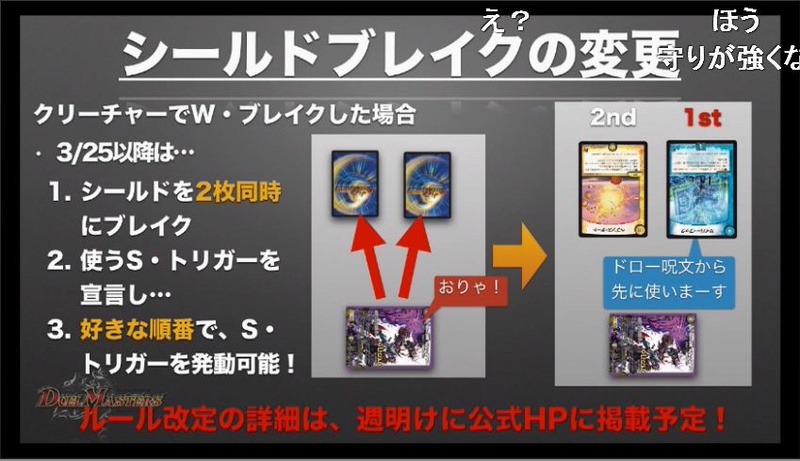 Rather than breaking shields one at a time, they are now broken at the same time.
The player who owned the shields can use their trigger abilities in any order they like.
The rule will be active after March 25 (set release), More details about the rule change will be on the takara website at the end of the week.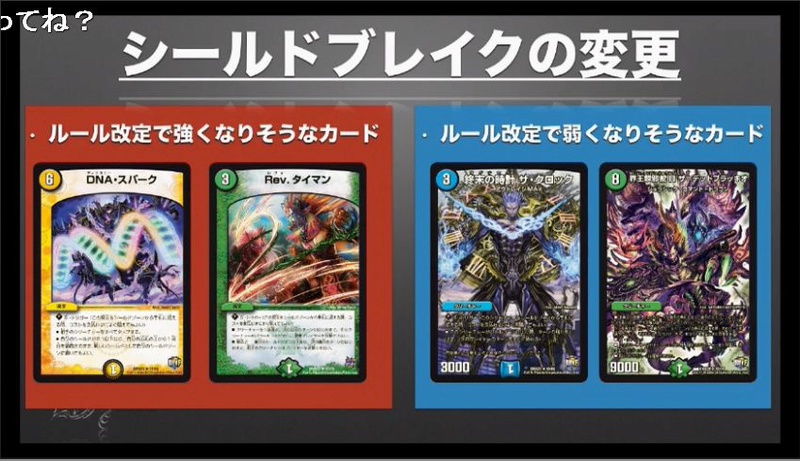 As noted, it makes some cards stronger, (DNA Spark / Rev Taiman) but others weaker (Clock. Deadbrachio)
TCG players could choose to stick with the old method if they wanted to, up to the individual players I guess.