Hi!
Have you missed your Bombazar Blue deck? Or maybe you want to open The Door of Miracle and Mystery?

There will be chance to do so!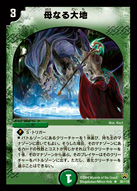 I come up with an idea of creating some kind of open event at TCO on 1 April 2017 - Hybrid April Fools' Day
. The plan is pretty simple and depends on playing with Hybrid decks. No Hall of Fame bans and restrictions just for only one day.
We can play in
classic Hybrid
(no deck limit) or it japanese variant,
Zero Fame
(40 card deck limit). Both formats don't include any Banlist's bans and restrictions.
Would you be interested in such fun playing?
Intresting fact:
We call April Fools' the "Prima Aprilis" in Poland.


Last edited by ohdeer on 30.03.17 21:38; edited 2 times in total