Hello,
Dears DMR Members !
After the move of my parents' house, I found his rare items !
Well, i am selling my ultimate boosters and sealed box !
Here the description :
* 18 Sealed packs of DM-01 in french
* 17 Sealed packs of DM-02 in english Evo-Crushinators of Doom
* 24 sealed packs of DM-05 in english in a Sealed Box -
Survivors of Megapocalypse
The picture ...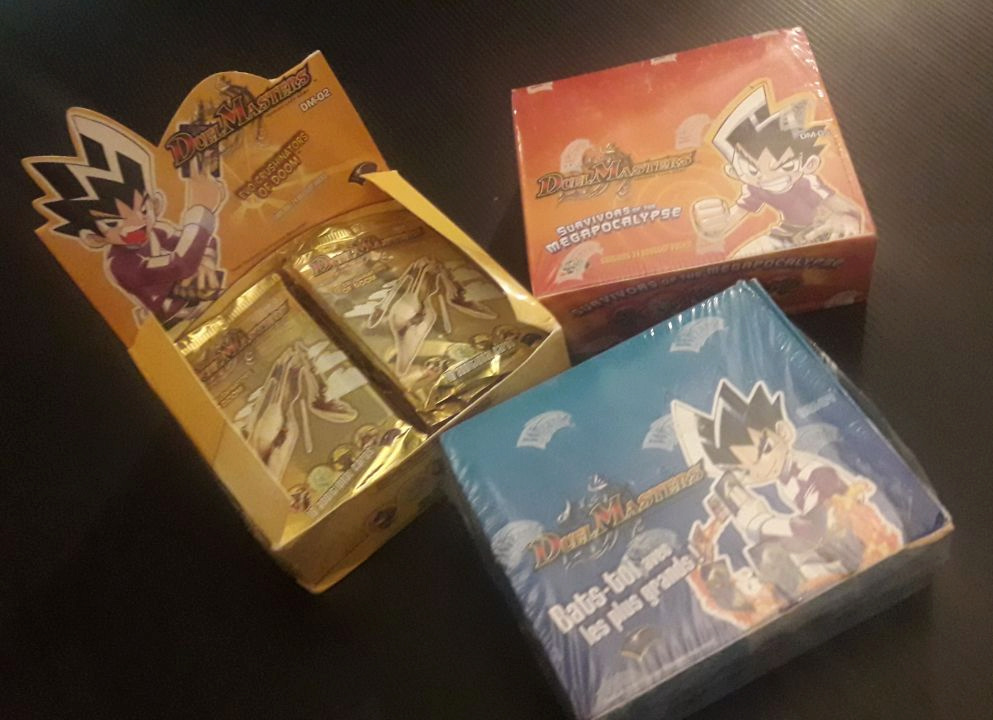 ....And the link to bid :
https://www.ebay.fr/itm/303151564195
Enjoy ! Have a good luck !